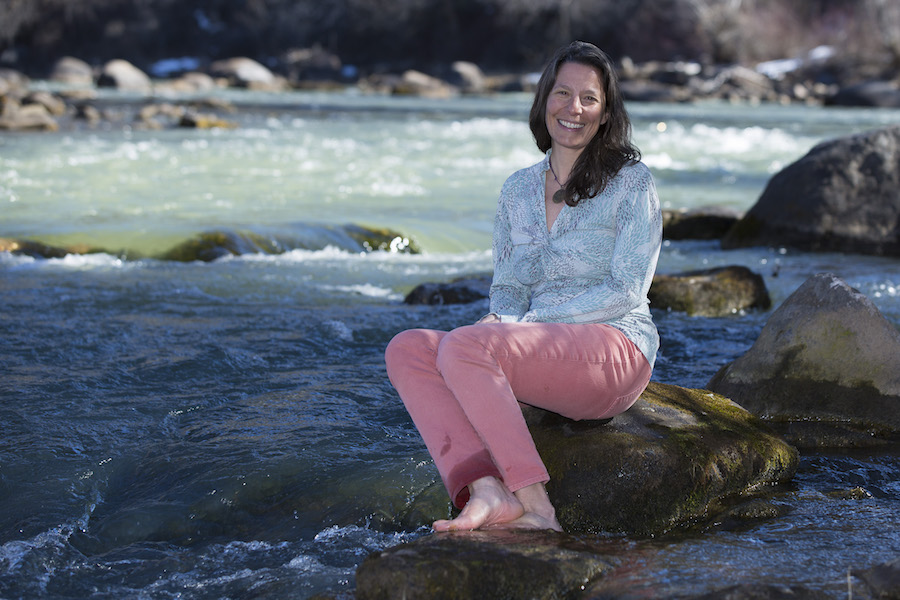 Photo taken by Scott DW Smith
Monique DiGiorgio, Executive Director
Monique moved to Durango in the late 90's and immediately called it "home" because she was drawn to our small mountain town and its mix of desert and mountain ecosystems. Monique began her career as a field ornithologist and then moved into the non-profit world and found she had a proclivity for building small organizations from the ground up. Bringing individuals of differing perspectives together to find common ground has been at the heart of many of the conservation projects she has catalyzed across the West. Monique was instrumental in founding the Chama Peak Land Alliance, a non-profit organization of private land stewards in Durango's backyard conserving open space, clean water, and abundant wildlife. She is also currently co-owner of Table to Farm Compost, Durango's only curbside compost pick-up business in La Plata County.
Monique holds a B.S. in Biology from the University of Notre Dame and brings a science-based perspective to much of her work. She is dedicated to working with our community to build a strong economy that supports the planet and its people.  She shares her love of the earth with her daughter, Sora, who was born in Durango and also calls it home. Monique loves all things outdoors and everything the southwest has to offer. 
Hayley Kirkman, Durango Creative District
Hayley Kirkman was born and raised in Albuquerque, NM, and moved to Durango in 2013 to attend Fort Lewis College. She completed her B.A. in Graphic Design in April 2017, and has enjoyed establishing creative roots in Durango. In addition to connecting Durango artists and businesses together at Local First through various public art projects, she is a freelance graphic designer and painter.
Hayley is passionate about almost all forms of art, but is specifically fond of print design, painting, ceramics, and collage. When she is not making art, she enjoys tango dancing, hiking, cooking, yoga, and traveling.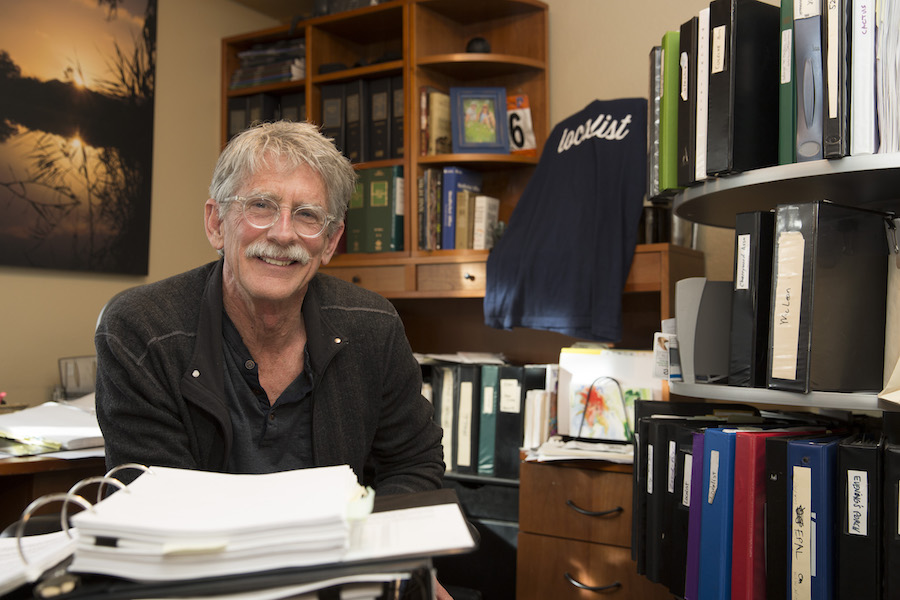 Photo taken by Scott DW Smith
Ted Wright, Chair
Ted moved from Phoenix to Durango in 1981 and has been a local attorney here ever since.  With a focus on business and real estate during his practice, the perspective of the law has given Ted a unique look at our La Plata County economy and people.  He was excited to join the Board in the summer of 2016 and was attracted by the truth of localism and the mission of Local First.
Ted believes in unity without uniformity and diversity without division — seemingly contradictory things that form a dynamic and healthy tension essential for a thriving community.  We are part of the rich mosaic of this planet, but we are nurtured right here where we plant our feet.  Localism calls you to think like a mountain and act like a neighbor.  See you in the mountains, neighbor!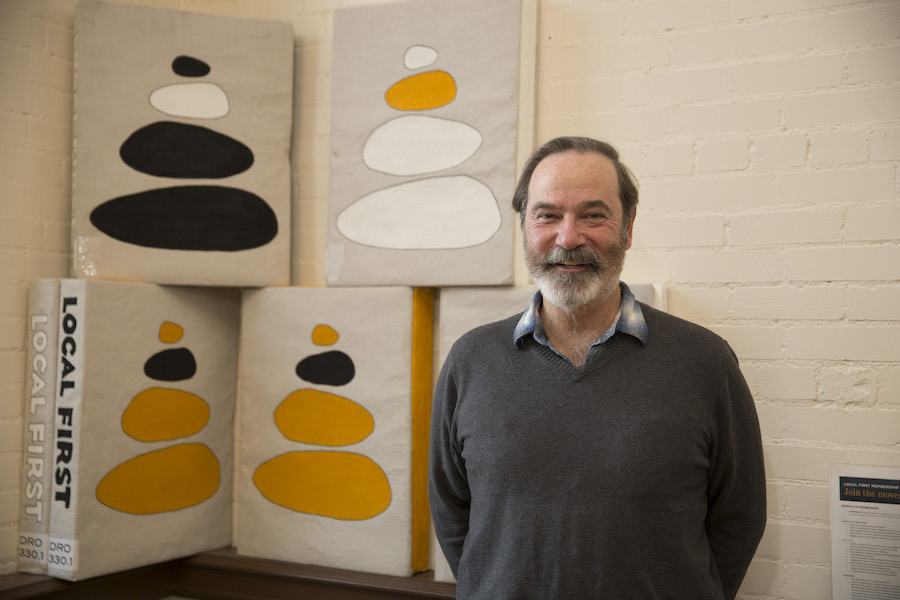 Photo taken by Scott DW Smith
Tim Wheeler, Vice-Chair
With 18 years experience in engineering and management positions in the high-technology industry, a former Director of Marketing with Apple Computer in Hong Kong, in 1994 Tim moved to Durango with his family. A serial entrepreneur Tim has owned a consulting firm, the Durango Coffee Company retail store, and the Durango Compost Company. Over his career, Tim developed a passion for shaping the positive parts of our capitalist economy towards an environmentally and economically sustainable future.
Tim brings this perspective into his involvement in many Durango area activities. He is a Leadership La Plata Graduate (1996-97), served on the Board of Durango Natural Foods, the Durango Business Improvement District, Sunrise Credit Union, and the Durango Farmers Market. He is a founding Board member of the Southwest Colorado Renewable Energy Society, 4CORE, Local First, and participates in other economic development activities in La Plata County. He has an Advanced Management Certificate from the Wharton School of Business at U-Penn and an Electronics Diploma from DeVry Institute of Technology. Tim lives here with his wife of 34 years, Ann.
Photo taken by Scott DW Smith
John Lopez, Treasurer
John is an owner and Tax Manager at FredrickZink & Associates. He handles tax preparation, audits, accounting, and consultation for the firm. John brings over twenty years of experience in public accounting, auditing nonprofit organizations and common interest realty associations, along with the preparation of business, nonprofit, and individual tax returns. John grew up and attended school in Texas. He entered the field of public accounting in the mid-90's when he relocated to Southwest Florida, prior to his move to Durango in 2012.
John and his partner enjoy hiking, skiing, and biking with their three dogs. As a board member of Local First, John supports the growth and development of local Durango businesses. "It all adds up to people partnering with people to achieve results."