The Peak Health Alliance is a health care purchasing cooperative with the goal of reducing health care premiums, while maintaining local and high quality care, through the power of community collaboration. Peak was able to reduce premiums in Summit County, CO by 20% and we hope to reduce premiums in the Southwest Health Alliance region by 5-10%. Our goal is to have a Peak Plan available to individuals, employers, and self-insured groups by January 2021.  
Southwest Health Alliance
The Southwest Health Alliance is affiliated with the Peak Health Alliance, a licensed health care purchasing cooperative serving Colorado. The Southwest Health Alliance is working in La Plata, Montezuma, San Juan, and Dolores Counties .
Learn more about the Peak Health Alliance. 
Read these Frequently Asked Questions.
The Southwest Health Alliance is only $25,000 away from meeting its funding goal of $100,000 to release a product in the marketplace January 2021. You can help us get to the finish line by donating today. Any donation over $1,000 will be featured on our website. Thank you! Call Monique for more information (970-799-6618 x1) or donate online below.
Affordable health care available to all.
Benefit the community and local economy.
Reduce economic leakage and allow for a local choice.
Transparency.
Negotiate to maintain the best interest of the community at large, and not special interest groups. 
Emphasis on data, evidence, and performance metrics.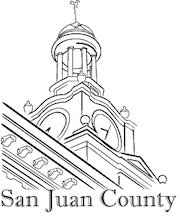 Monique DiGiorgio
Local First
Patrick Gerstenberger, MD
Gary Keil
American Heritage Railways
Liane Jollon
San Juan Basin Public Health
Jack Llewellyn
Durango Chamber of Commerce
Doug McCarthy
Individual
Nanette Penz-Reuter
Individual
Suzanne Phare
The Durango Network 
Durango Chamber of Commerce
Guinn Unger
Healthcare Durango
Tim Wheeler
Local First Foundation 
Briggen Wrinkle
Community Foundation Serving Southwest Colorado