Our Impact: We Make Change Happen.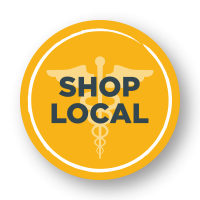 Raised $200,000 for local healthcare research and organizing in partnership with local governments and businesses.

Formed key partnership with the Peak Health Alliance, a new healthcare cooperative that now works with us in La Plata, Montezuma, and San Juan Counties.

Recirculated $3.8 million dollars back into the community through healthcare cost savings in southwest Colorado.

2,867 individuals enrolled in ACA compliant insurance through Bright Health with insurance premiums approximately 35-50% lower.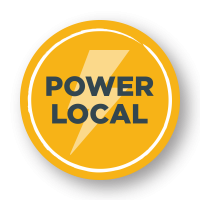 100% Renewable energy and carbon goals set by Durango City Council and LPEA.

1,100 individuals and 110 businesses signed petition to encourage decision makers to set 100% local, renewable energy goals.

Formed partnership with Patagonia as one of their environmental grantees, being awarded $10,000 and given support by this value-based powerhouse. This was thanks to a sponsorship by Pine Needle Mountaineering.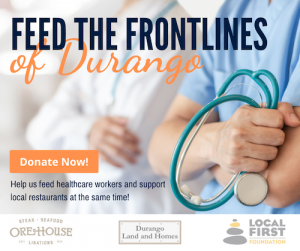 $139,341 raised for local restaurants by 326 individuals and organizations during the COVID-19 pandemic.

9,722 meals to frontline healthcare and emergency response workers.

Unique partnership with local businesses and healthcare agencies born out of the COVID-19 pandemic. We stay flexible to incubate and act on good ideas.
155 shows with 300+ local guests.

2,580 minutes of air time on KDUR Durango with local business owners and community members.

Support of local-powered community radio as an important voice for local businesses and efforts.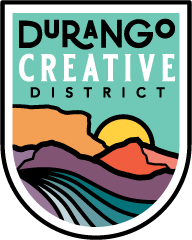 Champion and primary organizer founding the Durango Creative District in collaboration with the City of Durango, local artists, and the community at large.

Acts as the fiscal sponsor for the Durango Creative District to support its mission and work.

Launched the Creative Arts Loan Fund in partnership with First Southwest Community Bank to support local, creative entrepreneurs.