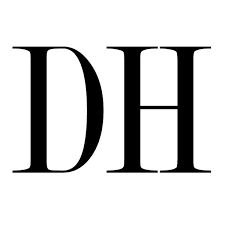 Printed in the Durango Herald July 13, 2019
Last month's Local First column discussed business as a force for good and the next generation's estimated $1 trillion in impact investing by the end of 2020. While the positive social and environmental impact that these businesses have gives us that warm, fuzzy feeling, it also just makes good economic sense. A strong economy is founded in social and environmental justice, and customers make choices based on this potential positive impact. 

According to a 2017 study by Cone Communications, 63% of Americans are hopeful businesses will take the lead to drive social and environmental change in the absence of government regulation. The same study reported that 87% of customers will purchase a product because a company advocated for an issue they cared about, and 76% will refuse to purchase a company's products or services upon learning it supported an issue contrary to their beliefs. These customers will put their money where their values are. This includes local and independent businesses. Local First is a non-profit organization in La Plata County that represents this growing business community, and our mission is to build an economy that values people, the planet, and prosperity for everyone. Our triple bottom line mission underscores the social and environmental impact that the next generation is investing in and that customers are choosing day in and day out. 

In addition to social and environmental reasons, people like to shop local because it provides a unique and diversified shopping experience and products that can't be found elsewhere. According to a survey conducted by smallbusiness.com, people shop local and small because those businesses offer a unique product (64%), they wanted to support the community or small businesses (40%), and they provide an innovative shopping experience (24%). 

There are even more reasons to shop local and independent. Local First has been reminding our community for more than a decade now that shopping local and independent means local money stays local – when a customer spends $100 at an independent business, $68 of it stays in the community compared to $43 spent at national and franchise businesses; independent businesses give back to the community and have the freedom to support local causes and other local vendors, and it increases the local tax base to support infrastructure and much needed public services like schools, libraries, open space, and transit. 

La Plata County has a strong and growing local, independent business community. Local First, a unique non-profit that serves this business sector, is the only one in the state of Colorado. We currently represent 276 businesses in La Plata County. So, in today's column, I am reaching out to those businesses reminding them that telling your story matters. It matters to your customers and to your bottom line, so you can keep on keeping on. Remind your customers that you are local and independent. This independence means you are free from outside management and control, so you can support the causes most important to you personally, including other local vendors. Gain a competitive edge by telling people you are a proud member of Local First in your public service announcements and print advertisements. You now stand apart from chain stores and you have started a unique and meaningful relationship with your customers. 

And, to the community members out there who shop local and independent, give your favorite business owners feedback! A great way to do this is to use the famed Be Local Coupon Book. But you can also just thank them for serving the community in the way they do. Vote with your dollar, and open the dialogue. Our business owners need you as a member of this growing customer base, and our community needs these business owners to have a thriving local economy. This symbiotic relationship is the foundation of local self-reliance – and a place where all of us want to live, work, play, and raise our families (and dogs). Go Durango, La Plata County! We are ahead of most communities in this regard, thanks to the leadership of Local First. Let's keep that trend going.
Monique DiGiorgio is managing director of Local First in Durango. Contact her at director@local-first.org.