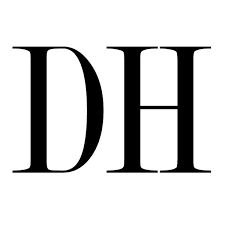 Printed in the Durango Herald June 15, 2019
Can business be a force for positive change in the world? Taking a step further, can business address the world's most pressing social and environmental challenges? The next generation appears to think so. A 2018 study by Fidelity Charitable suggests that a majority of affluent Millennial (77%) and Generation X donors (72%) indicated that they had made some form of impact investment, such as investing in a publicly traded company with good social or environmental practices. This compares with just 30% of affluent donors from the Baby Boomer and older generations.
Coined "social impact investing," businesses that provide a return while also making a positive social and environmental impact will be getting a boost as Baby Boomers grow old and transfer approximately $41 trillion to their heirs in the millennial generation. Of that $41 trillion, impact investing is expected to be worth approximately $1 trillion by the end of 2020.
The study found that investors were most interested in investing in public companies with good environmental or social practices, either by investing directly (58%), or through exchange-traded funds or mutual funds (56%). The study also clearly demonstrated that there is an opportunity for financial advisors to initiate a conversation about impact investing and provide much needed and valued expertise.
Since its founding in 2010, Local First has worked to build an economy that values people, the planet, and prosperity for everyone. This triple bottom line accounting system speaks directly to social and environmental impact investing. That's why Local First has partnered with the City of Durango to bring the Best for Colorado program to our community. As part of that effort, Shaw Solar became the first B Corporation in our community this year. Becoming a B Corporation or a Benefit Corporation (these are similar, but not the same) is one way to demonstrate a business' social and environmental impact to a customer base that is becoming increasingly interested in supporting business as a force for good.
The Best for Colorado program provides a way for Colorado companies to measure and improve their social and environmental impact using the "B Impact Assessment" regardless of where they are on their corporate social responsibility journey. Best for Colorado offers programming and tools for all Colorado companies, including B Corps, to improve their practices and connect participating companies with local resources, education, and support. Not surprisingly, Colorado has one of the highest concentrations of B Corp certified companies in the country.
In 2019, Local First hosted a Coffee at Carvers to talk about the Best for Colorado program, celebrated Shaw Solar as the community's first B Corp, and hosted an employee ownership workshop with interested businesses. On tap, we plan to host a Green Business Expo on August 15th at the Rochester's Secret Garden and a local investment workshop on October 15th. So, mark your calendars, and to find out more, visit https://local-first.org/best-for-colorado/
Local First invites the business community in Durango and La Plata County to look to the future where businesses as a force for good are commonplace and we all work together to build an economy that values people, the planet, and prosperity for everyone.
Monique DiGiorgio is managing director of Local First in Durango. Contact her at director@local-first.org.