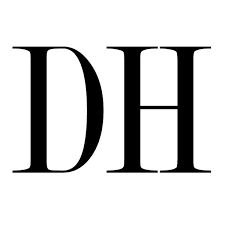 Printed in the Durango Herald February 22, 2020
In response to the growing support of the Southwest Health Alliance, a community-based health insurance cooperative in affiliation with the Peak Health Alliance, Centura Health announced today a "new plan" to lower the cost of hospital services by 20%. We are extremely disappointed in this response because Centura's plan cuts the community out of health care entirely.
Centura states that "Real solutions don't come in third-party packages." This third-party package they are referring to is the community. Up until twelve hours ago, Centura had promised that they would be providing a fee schedule to be a part of our local healthcare plan. By releasing an alternative proposal at the 11th hour, Centura is undercutting the community through back-door deals with insurance carriers that Centura self-admits do not transmit cost savings to the payers of this community – all of us.
To be clear, Centura is proposing these cost savings as a direct result of our community pressure and dialogue over the last year. They admit that healthcare in the four corners is too expensive. And while 20% savings is a good start, it doesn't begin to address some of the high costs that our community members see at Mercy such as pharmacy costs that are 2,366% of Medicare, recovery room costs at 1,347% of Medicare, and lab costs that are 607% of Medicare. We have local options for these services, such as Cedar Diagnostics that are in the 100% of Medicare range, and sometimes even lower. We were directly working with these local, independent health care providers, and this is precisely who Centura is cutting out of their proposed plan. 
Centura's new plan is the same old story all over again. Centura pulled these last-minute tricks a few years ago when they left The Durango Network and directly chose to compete with the local, independent health care providers of our community. The cost savings they are proposing will be short-lived and over-promised, which is business as usual for Centura.
Using the compelling story of the Sisters of Mercy to communicate their decision to disengage from our local healthcare plan is an affront to our community and the Sisters themselves. The Southwest Health Alliance is asking that Centura come back to the seat we prepared at the community table through the Southwest Health Alliance if they truly want to emulate the goodwill and community support that the Sisters of Mercy have shown to our community.
To date, over 5,000 lives have expressed interest in the local Southwest Health Alliance plan. The plan will provide coverage for individuals and employers in the 4-county region of La Plata, Montezuma, San Juan and Dolores. The Centura plan will not include the variety of healthcare providers and important geographic scope that the Peak Health Alliance is supporting in our local community. For more information visit https://foundation.local-first.org/health-care/ 
Monique DiGiorgio is executive director of Local First in Durango. Contact her at director@local-first.org.