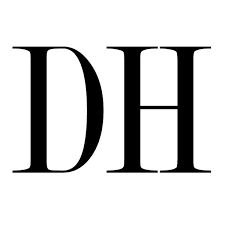 Printed in the Durango Herald August 10, 2019
You may have heard the term "Eat Local" around town, and with the harvest season drawing near, this call to action becomes more relevant than ever. Local First has a long track record of advocating for the Eat Local movement, including supporting local chefs and farmers and connecting the community to the restaurants in town that source their food locally. 
But the Eat Local moniker goes far beyond ingredients in your favorite dish at Carvers. In the last few years, we have seen a resurgence of the Eat Local movement, such as some of our favorite local restaurants planting their own gardens or sourcing from a local garden such as Twin Buttes. The Mahogany Grille, for example, features an Eat Local Saturday dinner special with ingredients sourced from the Durango Farmers Market. Twin Buttes is another example of a growing trend toward hyper-local food – a planned unit development that incorporates its own garden into their site plan both for residents and for some of the most beloved local restaurants in town – Ore House, the Boathouse at Electra, Carver Brewing Company, Durango Natural Foods, El Moro, Eolus, Mutus, Nature's Oasis, Seasons, the Rochester Hotel, and Zia Taqueria. 
It's no surprise then that many of these restaurants are the stars of the 4th Annual Harvest Dinner held by Local First on the picturesque Smiley Lawn. On the first Saturday in September, a celebration of local food is taking place where some of the most talented chefs in Durango team up with local farmers to create a four-course meal that is 90% locally produced. As the annual fundraiser for Local First, the event is not only a lively, yummy experience, but a way to support the local, independent business community while having the meal of your lifetime.
In addition to connecting local chefs with local farmers, Local First was instrumental in helping to form the Good Food Collective. This food rescue is a collaborative of agricultural groups, like The Garden Project and CSU-Extension, with conservation organizations, like Bear Smart, and Local First, bringing in the local economic perspective. The Good Food Collective's mission is to reinstate an intact regional food system in order to build a vibrant economy, steward our natural resources, and support the health–both physical and cultural–of our community.
And that closed-loop system is precisely the intent of Eat Local. By recirculating the food resources in our community, we maximize the health benefits of food, while also supporting our economy and our quality of life. Take soil production, for instance. People throw out approximately 20 pounds of food a month, representing anywhere from 30-40% of your trash. These food scraps end up in the Bondad landfill creating methane, a greenhouse gas 30 times more potent than carbon dioxide. But, when you mix food scraps with nitrogen, for example, the wood shavings from Durango Wood Company that also would have gone to the landfill, you get compost – a nutrient rich soil amendment for your garden and plants. Businesses like Table to Farm Compost and the Good Food Collective complete the food cycle, farm to table to farm. Keep in mind, though, that the ultimate Eat Local act is to grow your own garden and walk to your backyard, or community garden, for some fresh goodies!
If you want to join the good food dialogue, join us and other foodies on Saturday, September 7th at 5 p.m. for the 4th Annual Harvest Dinner for a meal that you can't get anywhere else in town – hand-crafted, and one-time-only for this event. Tickets have sold out three years in a row, so get yours now at www.local-first.org. 
Monique DiGiorgio is managing director of Local First in Durango and co-owner of Table to Farm Compost. Contact her at director@local-first.org.