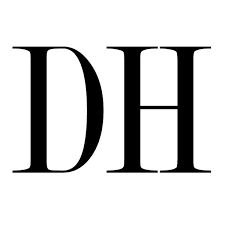 Printed in the Durango Herald November 2, 2019
Have you heard about the Southwest Health Alliance?
We recently teamed up with Peak Health Alliance to bring affordable and effective health care to the La Plata County region. This partnership evolved from a year-long community needs assessment that Local First and The Durango Network completed in July. We held focus groups in January and spent 90 minutes each with our business community.
We heard you loud and clear:
"There's health insurance and then there's a healthy environment, and they are two totally different things.""Health care costs are now equivalent to paying a mortgage.""This is a political discussion in addition to a societal and environmental one.""Just because you have health insurance, it doesn't mean you get access to care.""We see people taking extreme risk in not covering themselves because they are concerned about cash flow.""We all talk like it (health care) is the business' responsibility, but it is society's responsibility.""We need to create a literate population that is knowledgeable about health care.""How do we put the power and control of health care in the hands of my employees?"Based on these perspectives and the findings of our assessment, we have vowed to:
increase health literacy in the La Plata County region,and develop a cooperative, local health care solution that increases access to care while also reducing insurance premiums.During our community-wide assessment, we found Peak Health Alliance. This innovative model hailing from the great mountains of Summit County uses the principles of an agricultural cooperative to bring affordable health care to its community. By working together, we have the opportunity to bring down health care costs by directly negotiating those costs with the providers themselves.
This places the community in the driver's seat but keeps all the pieces of the health care system in place, i.e., the insurance companies, third-party administrators, brokers, providers and hospitals. This type of cooperative is uniquely tailored to provide a local solution to health care because it allows a community to better understand its health care ecosystem and develop partnerships and agreements accordingly.
For example, the first thing a cooperative of this nature does is look at claims data to better understand how individuals who live in our region are accessing health care and how much they are paying for it. In the La Plata County region, we are looking into how far we travel for health care services and whether we stay within the county we reside in, or do we cross the state line or travel up to Denver for service.
We are also researching how much we are paying as a community by looking at the percentage of Medicare for services performed in our local hospitals. Why Medicare? Medicare is the industry benchmark for cost because they use a complex methodology to set rates at the cost of an efficient hospital. It's not perfect, but it provides a sense of what the "break-even" cost for a hospital might be for a given service.
What they found in Summit County through Peak Health Alliance is that they were paying, in some cases, 250% to 500% of Medicare. We see a lower, but also concerning, percentage of Medicare in La Plata County, between 300% and 400% of Medicare. Percentages this high beg the questions, "Where is all of our health care spending going?" and "Is there room to bring our costs down and provide some relief to our businesses and our community at large?"
Thanks to a partnership with Peak Health Alliance, the Southwest Health Alliance is exploring these questions by collecting important data available through the All Payers Claims Database administered by the Center for Improving Value in Healthcare. We are also talking to all the businesses, providers, elected officials and community members that want to be a part of this cooperative. We need everyone to engage.
The power of a cooperative is in its numbers. As such, we have turned our focus from a solution that would solely benefit our businesses to a solution that will benefit our entire community. Along the way, we will uphold our values of transparency, choice, local self-reliance and evidence-based decision-making.
You can find out who sits on the steering committee of Southwest Health Alliance and how you can engage by visiting the Local First Foundation website at foundation.local-first.org/.
Get involved. Health care affects us all.
Monique DiGiorgio is Executive Director of the Local First Foundation in Durango. Contact her at director@local-first.org.