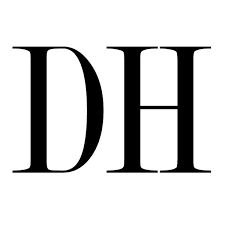 Printed in the Durango Herald December 28, 2019
You've seen it around town – the bright teal book with the close-up of a Local First board member, donning cool shades with a reflective Local First logo encouraging us to hone our 20/20 vision and "Look Local First." The excitement from the community as the 12th Be Local Coupon Book hit the shelves in November was palpable. And, some of our long-time vendors are on their fifth order of books! Durango loves the Be Local Coupon Book, and we love our local, independent businesses and the character and vitality they bring to our town.
But, have you ever considered the sheer economic impact of the Be Local Coupon Book on our town? Local First took a stroll down memory lane and added up the numbers to evaluate the impact that this well-known publication has had on our community over the years. Since 2008, we have printed 50,474 Be Local Coupon Books, totaling close to a $1 million dollars in book sales around town. This translates into approximately $70,000 in sales tax and $280,000 in local printing costs. Take into account the increase in support for local, independent businesses, and that economic impact continues to grow.
So, while the Be Local Coupon Book is a great introduction to our independent business community, and provides $5,000 in deals for locals, it also plays an important economic role in our community, just like shopping local does.
And, a fact that most people don't know about the Be Local Coupon Book is that it provides more than half of Local First's revenue to continue our good work as a non-profit. So, when you pick up a Be Local Coupon Book you are supporting Local First and its 300 members. 
This year, a special added bonus to support Local First can be found on page 125, right in the center of the book. It is a special "coupon" of sorts, because it provides a $5 donation to the Local First Foundation thanks to the Payroll Department. If every proud owner of the Be Local Coupon Book returned this $5 donation, we would raise $20,000. You can bring them to Maria's Bookshop or the Local First office at the Smiley Building. 
What's the Local First Foundation? You will hear more about it in 2020, but in short, it provides added capacity to Local First to better serve our community by directly working with the people that support local, independent businesses. Our local business community, and the people that support them are two sides of the same coin, and now through the Local First Foundation, we can work on issues like health care, renewable energy, and the creative arts from all perspectives not only in La Plata County, but in the adjacent counties that make up our southwest region. The mission of the Local First Foundation is to conduct education, research, and outreach on the importance of local self-reliance in order to build an economy that values people, the planet, and prosperity for everyone in the greater La Plata County region. You can find out more at https://foundation.local-first.org/
So, as we enter 2020, consider picking up a Be Local Coupon Book. If you haven't done so already, tear out and drop off that donation coupon on page 125, and head to your nearest favorite local shop. Or, read through the entire book and find a new local, independent business you haven't yet tried. By doing so, you are supporting local self-reliance and a strong, recirculating economy in the La Plata County region.
Monique DiGiorgio is executive director of Local First in Durango. Contact her at director@local-first.org.