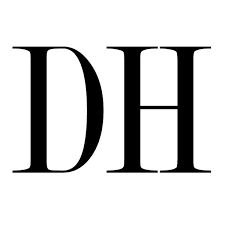 Printed in the Durango Herald November 30, 2019
At Local First we talk a lot about the impacts of shopping online to our local economy. And, to remind our readers, our name is "Local First," not "Local, or Death!" So, we encourage all community members and institutions to look local first. Your final decision may not be a local one, but at least you expanded your horizons to your community before jumping on the computer to make a purchase. In fact, "Look Local First" is the theme of our 2020 Be Local Coupon Book. In order to keep your 20/20 Vision sharp as a localist, we encourage looking local first. 
Why look local first? We've known for awhile that each dollar spent locally recirculates in the local economy to a greater extent than a dollar spent at a non-local business. According to a 2008 study by Civic Economics, for each dollar spent at a local business, .68 cents stays locally. Whereas, for that same dollar spent on a non-local business, .43 cents stays locally. That means supporting local business keeps a quarter in our pocket for each dollar spent. That's a 25% impact! 
Another study done by Civic Economics in 2007 specifically addresses the impact of local procurement. The study compares the economic impact of a city using a local office supply source versus a national chain. The study found that a local firm generated 3 times the economic impact as a national chain. The study also found that for office supply purchases made with Amazon, only 3.9% of what was spent remained in the local economy, showing an even larger impact when choosing the local option compared to Amazon.  

When scaled across the nation, the impact that Amazon can and is having on local procurement is staggering. While Amazon has been the subject of many headlines as it relates to individual choice to shop online, the company's growing stranglehold on the public sector has gone largely unnoticed. Cities, counties, and institutions, such as our schools and universities, are being impacted by Amazon's growing power in the public sector.
According to a July 2018 report from the Institute for Local Self-Reliance entitled "Amazon's Next Frontier: Your City's Purchasing," Amazon quietly secured a national contract to provide cities, counties, and schools with office and classroom supplies, library books, electronics, and more in that same year. The contract was awarded by U.S. Communities, an organization that negotiates joint purchasing agreements for its members, many of which are local governments. It's received virtually no media coverage, and yet it opens the way for billions of dollars in public spending to shift to Amazon. 
You can read the full report online, but here are the cliff notes: 1) Amazon won the U.S. Communities contract without having to compete on price, 2) the contract's service terms mean higher prices and slower delivery times for local governments and institutions, and 3) the revised terms require that Amazon be informed when a public information request is made, giving Amazon the right to intercede and lobby that the information not be disclosed, compromising public transparency.
But, some cities and institutions aren't buying Amazon's deal. For example, Virginia Commonwealth University has set policies into place to secure discount pricing and competition such as "Departments that order through Amazon are accountable for compliance with certain requirements and must take into account the negative impact the purchase(s) have on the university." 
As Amazon bullies its way into public sector purchasing, local governments and institutions face a choice – use public money to further Amazon's monopoly power, or take steps to support local, independent businesses and a diverse economy. Local First urges the City of Durango, La Plata County, and local institutions such as Fort Lewis College and the 9-R School District to closely examine the full costs of shopping with Amazon. As we shift our spending away from local office supply companies, or from chains that have local locations, and to Amazon, we are all collectively contributing to the erosion of our tax base. 
Monique DiGiorgio is Executive Director of the Local First Foundation in Durango. Contact her at director@local-first.org.