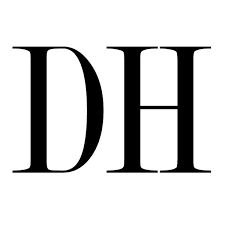 Printed in the Durango Herald April 18, 2020
The theme song that appears to be emerging from the COVID-19 health crisis is "adapt and survive." As thousands of businesses come to a screeching halt, we are all scrambling to reinvent ourselves and adapt to the new normal. Online marketplaces, drive by pick-ups of groceries and alcohol, and door-to-door delivery of everything from compost, local produce, to local boxes are now a focal point of the new covid economy. 
Unique philanthropic partnerships are also emerging with an eye toward supporting those business sectors that are hurting the most – making "lemonade out of lemons" so to speak. This week, the Feed the Frontlines initiative was launched to feed healthcare workers at Mercy Regional Medical Center and support local restaurants at the same time. 
As we prepare for a spike in COVID-19 cases over the next two weeks, the local restaurant community will be dropping off delicious meals at four locations around Durango so that Mercy staff can enjoy these wholesome meals either on their shift, or at home with their family. Inspired by one of the country's foremost chefs and restaurateurs located in San Francisco, Ryan Lowe from the Ore House, partnered with Durango Land and Homes and the Local First Foundation to get a similar program up and running in Durango. 
With generous support from the Ore House, Durango Land and Homes, Colorado Restaurant Association, Sotheby's and many more businesses and individuals, the effort already has a solid start toward their goal of raising $60,000 for 60 meals in the next month. You can witness the outpouring of support from the community and make your own donation online at https://foundation.local-first.org/feed-frontlines/
Initial participating restaurants include the Ore House, Serious Texas BBQ, Primi Pasta and Winebar, Switchback, and Ska Brewing, and this list is expected to grow substantially over the next few weeks. The effort is further bolstered through coordination with the Colorado Restaurant Association and the recently launched "Share the Love" campaign started by BID, Chamber, and Local First. This campaign is truly sharing the love, as they have already offered to support the frontline healthcare workers with the donation capability on their online marketplace (https://www.downtowndurango.org/onlinestore) that allows individuals to support local businesses right from their couch. 100% of proceeds from the online marketplace will go to local business owners. Chaffee County raised $116,514.88 for its local businesses, and Share the Love is hoping Durango can do the same. This online marketplace is already live and will be available to the public to buy/bid on items until April 26th at 10pm. 
And while Amazon might beckon, you can stay strong in your mission to support local businesses by purchasing the Local First Bundle Box. These local boxes are tailored to suit your isolation needs and beyond. You can choose from three different box sizes that include everything from snacks to home goods to entertainment.
Amidst all of this change and restructuring in the business community, we are personally becoming comfortable with wearing masks at the grocery store and sanitizing our hands after every public interaction, whether it's touching a door knob or using a credit card. We are all adapting personally as we seek to support the local economy in adapting to a new world paradigm.
Monique DiGiorgio is executive director of Local First Foundation in Durango. Contact her at foundation@local-first.org.